Shuttle Bus
Shuttle Bus From Taipei and Kaohsiung
Taipei
Kaohsiung
To Event Venue
4/30(Sat.) 21:00 Depart from the archway of Chiang Kai-shek Memorial Hall Freedom Plaza
4/30(Sat.) 21:30Depart from Kaohsiung rear station
Return
5/1(Sun.) 08:00-12:00 Departure when the bus is full
Shuttle Fee
NT$ 1000
NT$ 900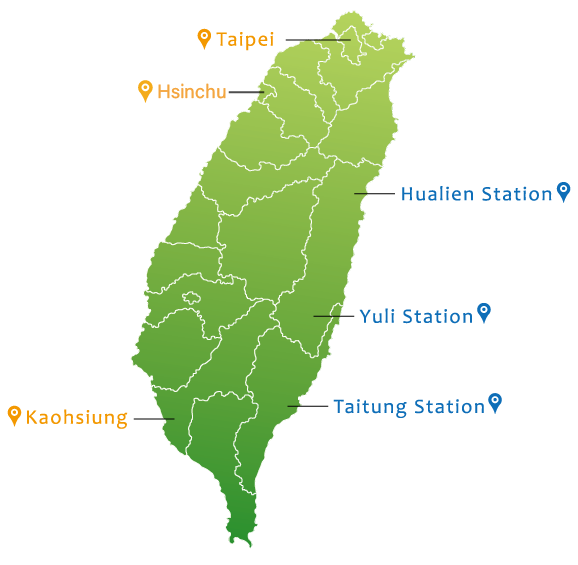 Shuttle Bus From Taiwan Railway Station
Hualien Station
Taitung Station
Yuli Station
To Event Venue
5/1(Sun.) 01:15 The shuttle bus will wait for athletes in front of Hualien Staiton.
5/1(Sun.) 01:30The shuttle bus will wait for athletes at Library of Cultural Affairs Department, Taitung County.
5/1(Sun.) 02:30The shuttle bus will wait for athletes in front of Yuli Staiton.
Return
5/1(Sun.) 08:00-12:00 Departure when the bus is full
Shuttle Fee
NT$ 400
NT$ 400
NT$ 400
Hualien Station
To Event Venue
5/1(Sun.) 01:15
The shuttle bus will wait for athletes in front of Hualien Staiton.
Return
5/1(Sun.) 08:00-12:00 Departure when the bus is full
Shuttle Fee
NT$ 400
Taitung Station
To Event Venue
5/1(Sun.) 01:30
The shuttle bus will wait for athletes at Library of Cultural Affairs Department, Taitung County.
Return
5/1(Sun.) 08:00-12:00 Departure when the bus is full
Shuttle Fee
NT$ 400
Yuli Station
To Event Venue
5/1(Sun.) 02:30
The shuttle bus will wait for athletes in front of Yuli Staiton.
Return
5/1(Sun.) 08:00-12:00 Departure when the bus is full
Shuttle Fee
NT$ 400
Special Notes
The shuttle bus tickets must be presented to travel.
The shuttle bus will departure when the bus is full, and because the quantity of shuttle bus is few, you may wait for a while. The last bus will departure at 12:30, if you have schedule to catch up, please do not order shuttle service.
The organizer has the right to cancel the shuttle bus service if fewer than 40 people booked shuttle service.
Due to the differences of the arrival time of all the participants at the finish point, the shuttle bus will wait until the bus is packed with 40 people while returning.
If there's any changes of the information about the shuttle bus, the organizer will inform the participants via e-mail and SMS a week before the event.